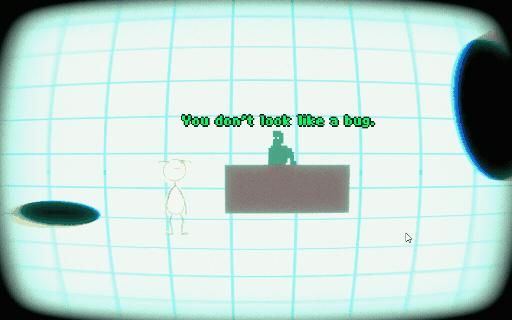 The Creator is Mean is back with a new chapter. We decided to continue the adventure this year because we had a blast last year creating this wonderful story.
In this new chapter, you will play an animated drawing named Girl which is stuck with her soulmate Boy in an old 90-00's computer. They have been trapped by the evil Creator and have to escape. In their ways, they will create chaos et try to repair the mess they made. But beware of the dangerous ILoveyou.exe,a famous virus that wanders out there… #advjam21 #adventure #pointandclick #powerquest #pixelart
This new version was a great occasion to put a lot of 90's references in this new universe to explore. This entry received good review, obviously not as much as the first chapter ! Nevertheless, we are so proud of what we could achieve taking risks in this little game.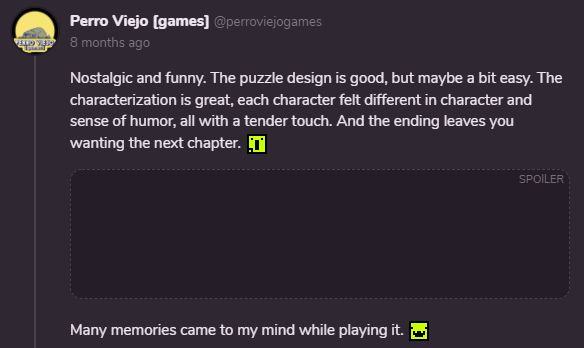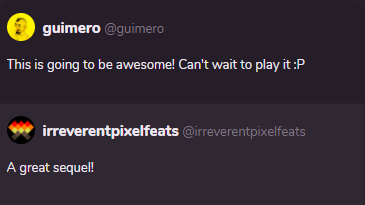 You can watch the long play recorded by #ludophiles and #cryptichybrid here :
CREDITS :
Development SEBASTIEN MANGLOU
Game Design & Art LOIC MANGLOU
DOTP Pixel Art MAKRO
BAT II Env. Art GIOVANNI CELESTE
Music : Incompetech KEVIN MAC LEOD
—————–
Special thanks Dave From PowerQuest